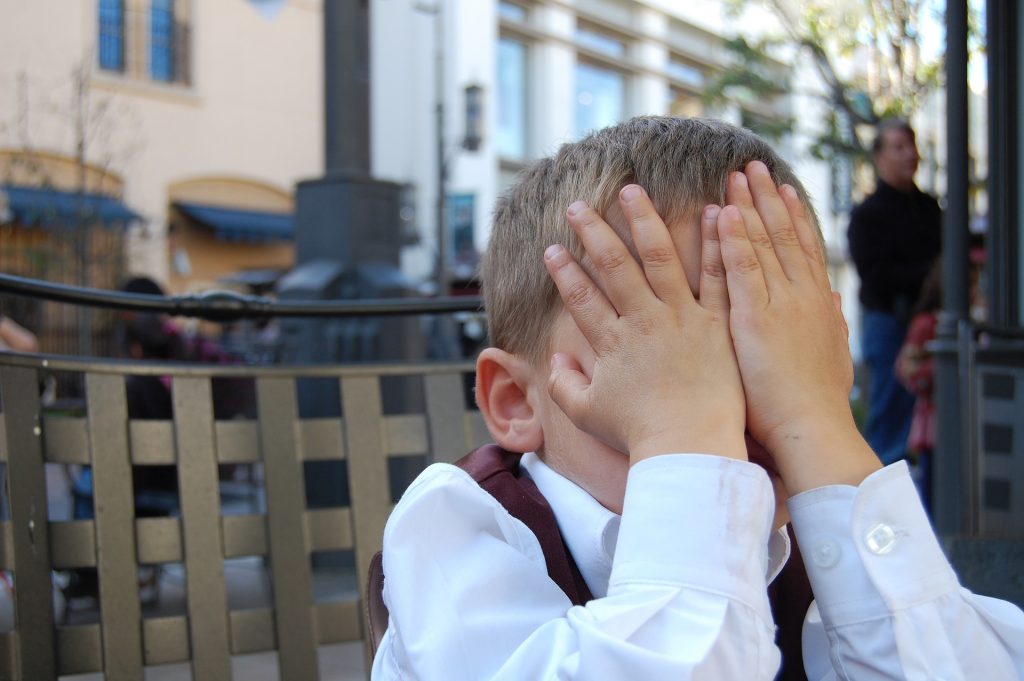 Having kids aged 2 and 3 is hard work, relentlessly so, but also amazingly brilliant. I did not thrive in those early baby months. My husband calls that period "the human slug phase", and I totally get what he means. All the baby can do is drink milk, cry, sleep and poo themselves. I remember being absolutely DESPERATE to hear my baby say a word or smile….to actually interact and for her start showing aspects of her personality. Well now my babies can….My God they can. And sometimes, what they come out with is flipping hilarious. Well, hilarious in a kind of "please ground, swallow me up immediately" kind of way.
Every time they come out with a corker I try to make a mental note of it, but I usually fail and forget. So this blog is written of course to (hopefully) entertain, but also for prosperity's sake. So here goes with my top 10 of those I can remember (so far…I'm sure there's plenty more to come)
My eldest went through a period of refusing to poo. Apparently this is really common. Now obviously this does not have great results. There's been times when we'd do pretty much anything to get our kid to take a dump. This ranges from coming up with ridiculous recipes with high prune content, telling her outrageous things about how poos love to come out and they have poo parties down the loo together, to straight out bribing her with sweets and chocolates. When my eldest was around 2.5 she well and truly had her head round the "poo for a treat" concept and managed to inform the whole of a quiet arts centre café of it too. Announcing at top volume "I can feel it coming out, mummy! I've done a POOOOOOOOO, Mummy! HIGH FIVE! *sticks hand out ready* Come on mummy! I want a FREDDO!" Oh god.

For some reason my eldest has a weird obsession with feeling the inside of my armpits. Now invariably they are always slightly on the stubbly side (who has time to shave their armpits every day for god's sake?) and she is very intrigued by this. "It's all prickly mummy!" 'Yes I know darling. It's because mummy has neither the will or the inclination to bother with that crap anymore'. This was all fine and a secret between us, until we met a nice little wiry haired dog on the street. The owners very kindly let my daughter stroke it. "This doggy feels like your armpit mummy!". Oh goodness.

This one is a simple but effective cringerama. Woman with short hair cut carrying something heavy just a few feet in front of us on the street. "Mummy….what is that man carrying?" Oh lordy….brush over it "I don't know what SHE is carrying darling, it's a box" "HE'S GOING TO PUT IT IN HIS CAR MUMMY!" Why do they always increase volume at just the wrong time?!

Going round the supermarket with both of them and we reach the beer aisle. The youngest starts shouting "beer beer beer beer!" in a kind of football chant kind of way. As if that's not bad enough the eldest chimes in loudly with "Daddy LOVES beer! And granddad!"

On the theme of alcohol….me and some mates and our kids went on holiday to France for a week. We had a great time and needless to say, a lot of cheese and red wine were consumed. Being actual touristy idiots we started referring to the red wine as "vin rouge" in a very Del Boy/Rodney/Only Fools and Horses kind of manner. The kids heard the phrase a lot. So much so that on our return to Blighty, when a bar man asked what I wanted to drink Daisy answered for me "Vin Rouge! You love vin rouge don't you, mummy? We call it mummy juice!" Oh sweet lord.

It's no lie that I find cooking for the kids really hard. Especially when I'm solo with them. I don't really understand how anyone does much cooking when they are also trying to look after 2 kids under 3. Anyway, it has meant that I've resorted *

uh hum*

occasionally to a ready meal. I got completely outed on this when we were happily playing at the local children's centre one day. There was a toy microwave there which was so realistic it even had the standard "ping" noise you get on microwaves. "Listen mummy! It sounds like when you cook our dinner!" *

goes to hide in the corner*

The 3 year old is going through a period of being incredibly sensitive to smell. It could be anything that revolts her….paint, perfume, air freshener, beer….if you can smell it, (and even if you can't) she can be disgusted by it. The embarrassing situations this has caused have ranged from walking into shops with her announcing very loudly "URGH! What is that SMELL?!" to being in friend's houses when she suddenly clasps her hands to her nose in a dramatic manner and shouts "URRRRRGH!!!". Thankfully, this reached its peak when I was alone with them. I'd had some blue cheese on a cracker and she was disgusted by this. As I put her down for her nap I told her to have a lovely rest as I left the room "I am so glad you are going now mummy, because you smell HORRIBLE". Charming.

This one is an absolute classic, and not uncommon I'm sure. However, it makes it no less embarrassing. Your mate or a member of the family will have popped round to see you. How nice of them! You'll be there chatting away happily, when the little voice will pipe up "Mummy…when are X going?" CRINGE

This little beaut was from my darling 2 year old. She is into anything to do with bouncing at the moment She is in heaven on a trampoline or bouncy castle. At home she'll find anything remotely spongy, like the sofa or a bed and see how high she can bounce. I was lying on the sofa in my dressing gown when she discovered my stomach. "Mummy! You like a bouncy castle!". Thanks darling.

This was an absolute corker. So much so I'm even wondering whether to include it, but what the hell. The 3 year old is incredibly interested in the concept of how babies are made. I've tried to be as straight up with her as possible, without being too graphic. I've told her that babies grow in mummies' tummies. "But how do they get there?" she asks. I told her that you have to have something like a seed planted in you. "But how does the seed get there mummy?" Oh goodness. "You need to have a daddy that loves the mummy very much and they plant the seed" "But HOW mummy?" Well, what could I say? "It gets planted in your bits Daisy, near where you do wee wees". That was the end of that. Or so I thought, until her Daddy was putting her to bed and out of the blue she comes out with "Daddy…..will it tickle a bit when the man plants the seed in my bottom?". Flipping heck. I clearly need to do a bit more explaining. 
Sally Bunkham is the founder of Mum's Back. Hamper gifts for mums, while raising money for PANDAS Foundation. Check out our new Christmas range here