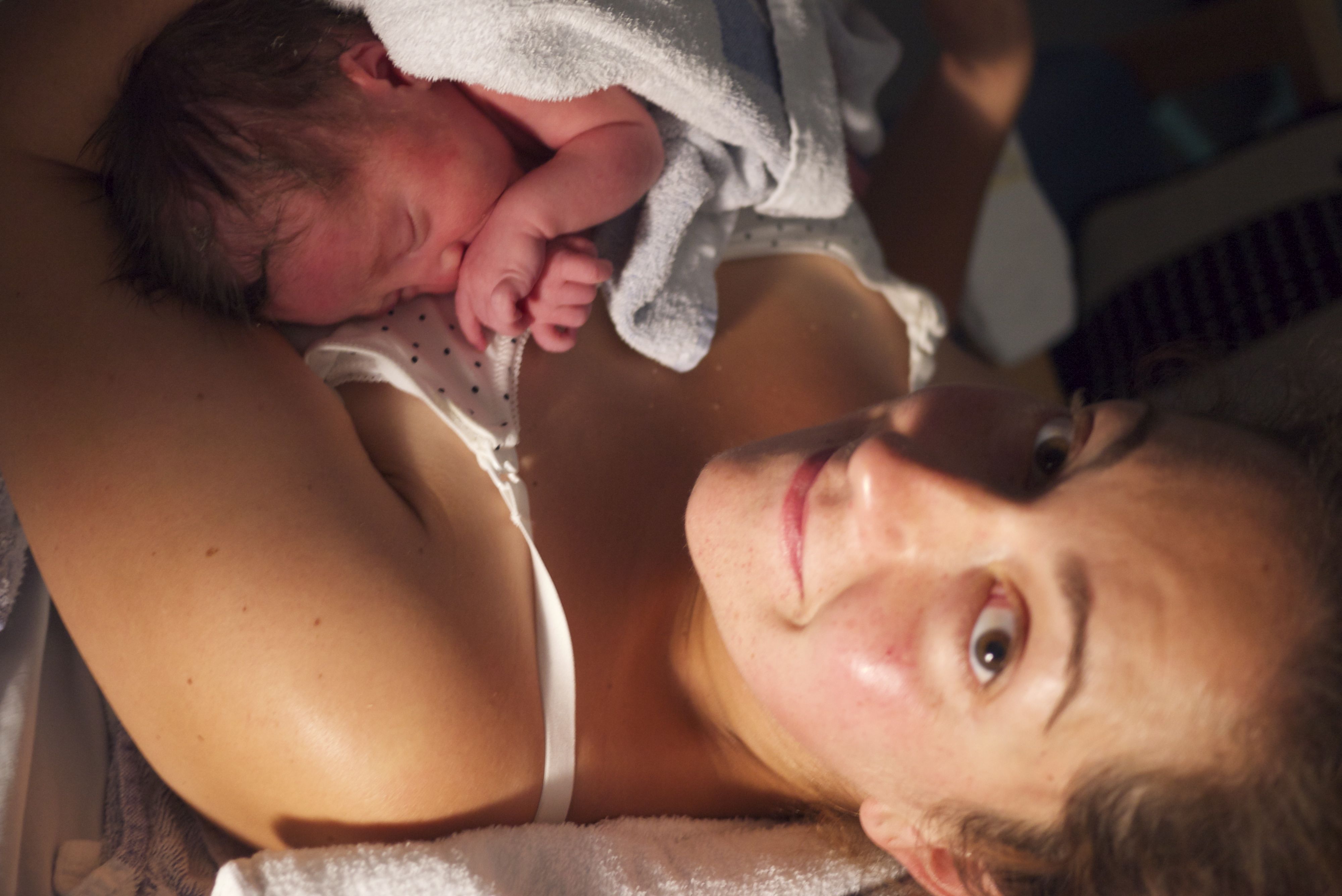 The concept for Mum's Back! had been bubbling away in my brain since my first pregnancy. I didn't quite realise how much I'd miss things like pate, wine and cheese until I wasn't allowed it! My NCT gang and I talked about it quite a lot and said things like "as soon as 'I've had the baby I'm going to order a big plate of paté and crackers, or a big brie sandwich". It dawned on me then that this kind of gift for mum in this format just wasn't available. Once my baby was born I received some amazing gifts, but they all seemed to focus on the baby. That's when I realised there was a bit of a gap in the market for gifts purely for mum. After all, she has just grown a tiny human and gone through childbirth!
I didn't give myself long to indulge in things like paté, wine and cheese, because when our first little girl was just over 2 months old we discovered I was pregnant again! Another 9 month abstinence ensued and this is when the concept really solidified in my mind.
Following the birth of my second baby I was hit with a bout of postnatal depression brought on by acute sleep deprivation. Sadly our second daughter developed an undiagnosed medical issue, which meant she was incredibly unsettled for large periods of the day and night. We saw numerous GPs, paediatricians and specialists but we could not seem to get to the bottom of her problems. We tried cutting out certain foods, had allergy testing and different drugs for silent reflux, but to no avail. The stress of this on top of trying to look after my other daughter on barely any sleep was incredibly detrimental to my mental health.
Thankfully, and largely thanks to a hugely supportive husband, I am through that terrible period now, and both my daughters (now heading for 2 and 3) are happy and healthy, but it has left a lasting impression on me. It made me realise that I wanted to help other people going through similar dark periods whilst also trying to raise children. That is why £1 from every Mum's Back! hamper sold will go to The PANDAS Foundation to help with their important work in supporting families suffering prenatal/antenatal and postnatal illnesses.
As we've just launched we are offering the first 50 customers 20% off their first hamper. You can order now for delivery later. Get them while they're hot!