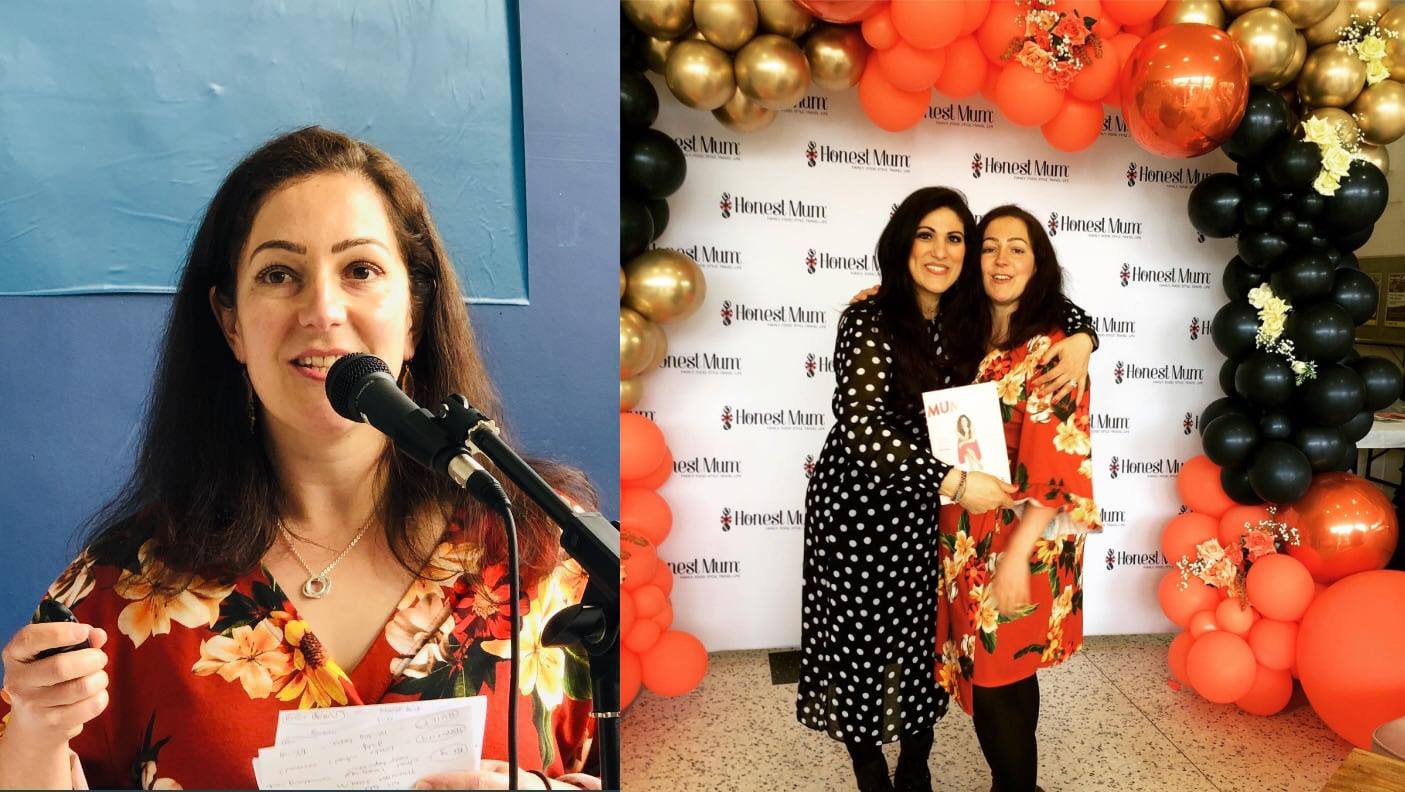 This time last week I was in York at the Bump and Baby Expo. I was honoured to be asked do a talk to the guests there about my journey as a mum and in setting up my business, Mum's Back.
Not only that, but I also had the honour of interviewing my friend and inspiration, Vicki Psarias aka Honest Mum; blogger, vlogger, film maker and now best-selling author! (do check out her book, Mumboss)
I haven't done any talks since last year and I'd forgotten how much I love doing them. I am always nervous when talking about my journey of motherhood, mainly because it involves the still very much taboo subject of PND, anger and self-harm. The latter is always a particularly hard one to talk about. Not because I am ashamed, but because I am never sure what reaction I am going to get. I sometimes also feel weird talking about it because, like PND, I am never sure if I experienced the "legitimate" version of the illness, so in a way I feel a bit of a fraud. I know this is ridiculous, but it's still there.
Thankfully for me, the self-harm element of my illness did not go very far. Actually, it was the thing that made me realise something was wrong. My PND manifested in anger, frustration, and a need to release all of that. It was a coping mechanism that became unhealthy. The sheer exhaustion of dealing with 2 kids under 2, one of which who had a medical condition that meant sleep was scarce (that's an understatement) exacerbated it all.
Initially the screaming into pillows in the middle of the night felt ridiculous, but in a small way it helped. Punching walls felt the same, though I felt so ashamed afterwards. Who the hell was I turning into? Part of me was laughing at myself. "What the hell are you doing? You have really lost it now! You are acting like Phil Mitchell!"…oh the chats I'd have with myself. The shame I felt was actually part of the reason I started to hurt myself. It all got lumped in with feelings of complete inadequacy, failure, anger and exhaustion. I would drag my nails down my arms in frustration till they'd bleed. It was part self-punishment, part release of those feelings. Thankfully that was about as far as it got and the lowest I got.
Anyway….speaking about this in public is always nerve wracking, but I did it again last week. Once again, the audience were amazing. It was mainly mums, which no doubt helped, but the vibe was so supportive. I could tell as I spoke that many knew EXACTLY what I was talking about. The messages I received afterwards and the lovely chats I had confirmed this.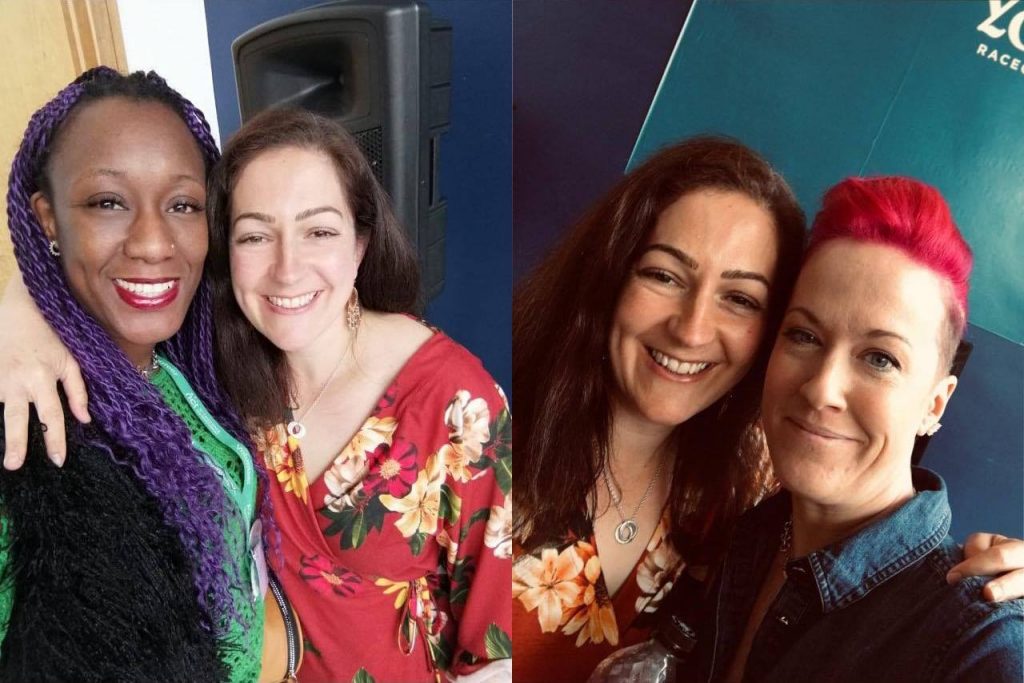 (Above left is Rachael Dennis from the charity NCT on the right the gorgeous Fay from How Felicity Finds)
It proved, yet again, how much more we need to speak up about these things. How much more awareness is needed. How much more education is needed on the possible symptoms of perinatal mental health issues. It's not always just feeling sad. It's not always just not bonding with your baby. It can be all manner of symptoms and all manner of combinations of them too. This is why Mum's Back (aka ME!) does as much as possible to raise awareness and why £1 from every package I sell goes to perinatal mental health charity PANDAS Foundation.
I have shared this before, but I'm sharing it again because it's the best summary I've seen on the possible symptoms of PND.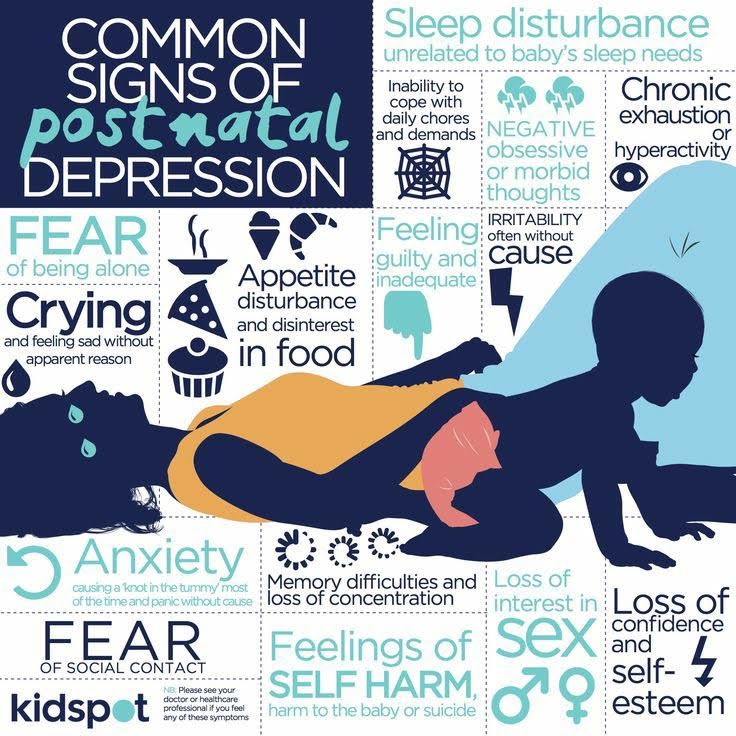 Thanks so much to the York Bump and Baby Expo for having me! To Vicki for once again being such a lovely and kind support (she truly is the most generous and kindest lady) and for being such an interesting person to interview, and to the amazing audience who made me feel so welcome and supported.
This blog was written by Sally Bunkham, founder of Mum's Back; luxury hamper gifts for new mums.