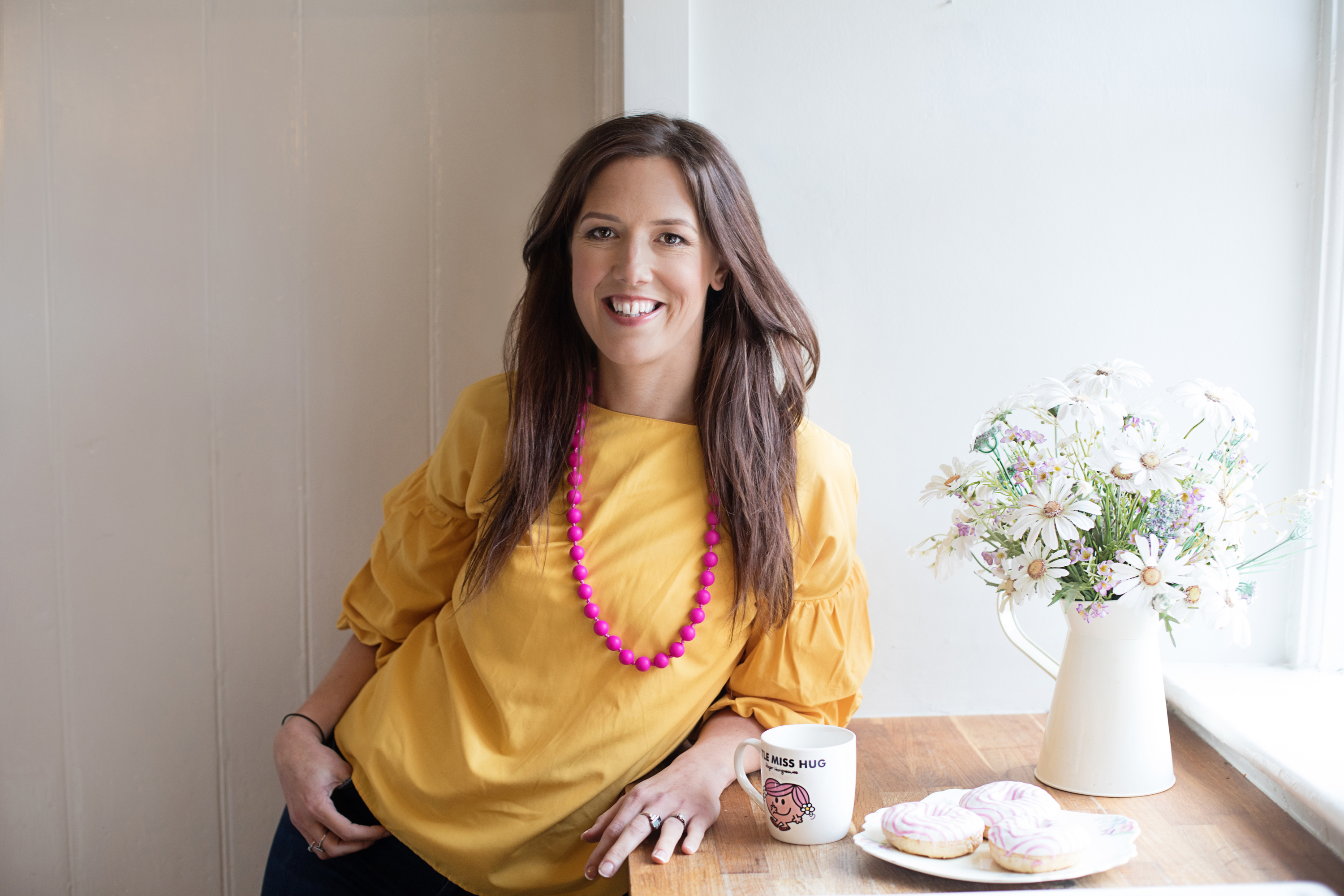 A change is a-coming. I'm on the cusp of liberation. I've been counting off the months, days, then hours until my littlest starts school, and that day has finally come.
I've been Mum for a solid eight years now and I'm ready for some me-time.
I was eased into parenthood with a well-behaved baby boy in 2010, but boys two and three (now aged four and six) were less compliant, and my brood now resembles what I can best refer to as a pack of wolves…only these wolves play and sleep indoors as well as out!
Don't get me wrong – I love my kids to bits (annoying as they can be!), but I've been feeling a little stifled with the relentlessness of motherhood; rarely does a moment go by where I'm not being called upon to help out, supply food, wipe a bum or clear up a mess.
My daily pattern is a rushed one – it used to involve separate drop offs at school and nursery before hot-footing it to work and back, but it got a bit easier once number two started school and I made the decision to turn my side business (an online children's bookstore if you were wondering!) into my main earner; this was somewhat accelerated by the lack of pre- and post-school childcare at my tiny village school and no nearby family to help out, but it's a decision I definitely don't regret.
So, more recently my days have been spent cramming hours of work into the small windows when my littlest is at Preschool (13 hours at best once you take the commute out of it), and when my kids finally get to bed, and turning my back on the pit my house has become!
For the last two years I've envied my friends who could go out running straight from the school drop-off, and who could meet each other during the day for an uninterrupted chat. Heck, I've even envied them the chance to go to the supermarket unaccompanied and unrushed, or the freedom to clean their homes, do the washing, or get dinner ready before the kids are back from school – what's become of me?! And as proof of just how sad my life has become, I've been lusting over a Brabantia washing line SO much and for SO long that I even considered putting it on my birthday list this year!! WTF?!
It's time for things to change.
A change is a-coming
I could sense that change earlier this year when my predominantly navy and khaki wardrobe took a much more colourful turn, and friends started to compliment me on my new attire. I decided to ditch the clothes that no longer brought me joy. I've even started to wear dresses – an item of clothing that until now I've deemed totally impractical to wear with kids around (I'm far too old to flash my knickers to innocent bystanders at the soft play!).
I've also embraced the joy of accessories. And I've taken to wearing teething jewellery A LOT, despite not having a little baby anymore – not only is it super colourful, but it's totally practical for a mum like me with three boisterous boys hanging off her, pulling at her and climbing on her most of the day. It is literally unbreakable.
In May I had a haircut – swapping my long and easily put-up-able locks for a shorter style that would need some styling (i.e. time!). I'd never have dreamed of taking this step 12 months ago when I was still nestled deeply in the cocoon.
And I bought some lipstick too. If you're not already a fan, you'll be amazed what difference a slap of colour on the lips can make – a friend who'd watched one of my online lives even said I looked glamorous (which, in fairness, is taking it a little too far!).
What once seemed so far away, is about to become a reality. I'm genuinely excited.
I've been starting to look at the exercise classes I might try out, think what tasty meals I can cook up, and wonder if I might have a hidden talent I could unleash at a local sewing group!
I've also been working out strategies to ensure the extra hours I'm about to receive aren't immediately taken up with my business (a habit that would be oh so easy to slip into).
My friends tell me the hours between 9am and 3pm easily get eaten up – I want to be ready for that!
So whilst in some ways I'm sad to be sending my littlest off to school this week – it is the end of an era after all, and we're definitely not planning on adding to our brood – I'm also excited about the chance to be a bit more me again, to grow my business, and to be more present for the boys when they are at home, as I'll have got all those boring jobs (and my work) out the way during the day.
At last, I'm emerging from the Mummy Cocoon – watch me fly!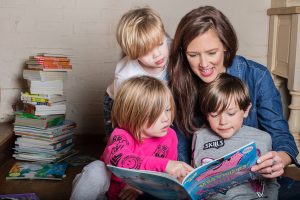 Amanda Overend is founder of Books & Pieces, an online children's bookstore specialising in parent-approved books for 0-6 year olds. Join fellow book loving families in her free Early Years Book Group on Facebook.