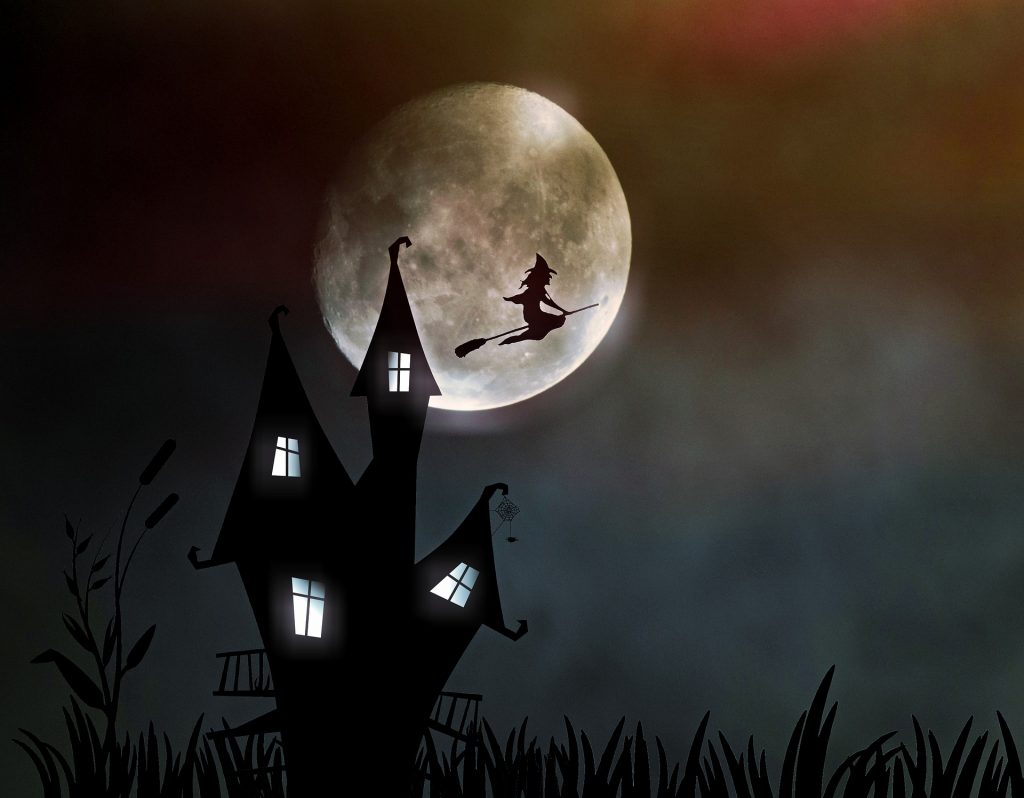 Most kids love Halloween – which gives them the chance to dress up and get given sweets AND chocolate! Halloween has almost become another national holiday – we spend £330million on it here in the UK. Here are some tips on how to throw a fiendish party at home without breaking the bank.
Vamp up the house
Decorate the house with spiders, skeletons, ghouls and broomsticks. Getting the kids busy with making decorations during half term is a great way to pass a few holiday mornings – cut black card into bat or witch shapes to stick as silhouettes on the windows, or make some ghosts out of white paper.
Collect kitchen and toilet rolls, cut eyes in the rolls, cover with coloured tissue paper and put a glow stick inside and tape the end up. Hide outside or stick in the front window. When it gets dark, the glowing eyes make a great spooky display.
You could also take a trip to your local pound shop, usually a haven of cheap decorations. Buy some cobwebs to drape everywhere and some other spooky decorations. Don't forget a pumpkin lantern – usually in the supermarkets by early October, but don't buy too soon if you want it to last. Simply scoop out the inside and then create your design, before cutting along the lines, most supermarkets sell a pumpkin carving kit, which is much safer than using a knife. Don't use a naked flame to illuminate the pumpkin but a LED tea light instead.
A ghastly menu
With a little bit of creativity you can put on a feast of some surprisingly healthy novelty foods to counteract all the trick or treating sweets. Try your hand at making traditional toffee apples; use an unrefined sugar like coconut sugar (available from most health food shops or online), honey and butter with a dash of vanilla for the caramel. Make gruesome cocktails with fruit juices, such as a 'Vampire Blood cocktail', made from cranberry, grape and pomegranate juice and sparkling water. Create monster eyes by cutting boiled eggs in half, adding a raisin or olive for the pupil and using red food colouring for the veins; or try witches fingers made of chicken or fish goujons with an almond flake for the finger nail.
For some sweet treats, how about bat-shaped biscuits or Halloween cupcakes? Ice the cakes with white icing and get a variety of things to decorate them with. Like tubes of coloured icing; Oreo cookies make great tombstones and Licorice Allsorts great bodies and heads. Let the kids' imaginations run wild, they will come up with great ghouls and monsters, almost too scary to eat!
Games to die for
Most kids will ditch the iPad for some good old-fashioned Halloween games. Try 'Apples on a String', where you hang apples on a string across the room and children try to bite the apple without touching it. If apples are too hard, try using ring donuts instead! Messy but Yummy! Another old school game is 'Bobbing for Apples', where children try to retrieve an apple from a variety of apples floating in a large tub of water without using their hands (you can also put money at the bottom, so the very brave have to dunk their head under to retrieve 50p or a £1).
A firm favourite is the Mummy game. Divide the kids in to pairs and give them a couple of toilet rolls. The aim of the game is to wrap one of the pair up as a mummy, the person that does it the quickest wins a ghoulish prize for them both.
 The boring bit…Halloween Etiquette
Do remember that not every celebrates Halloween; only knock on decorated houses when you are out trick or treating. Also remind your children to say please and thank you when collecting treats. Please don't use real candles in pumpkins that are in doorsteps or in easy reach of children, as they are a fire hazard.
Have a spook-tacular time!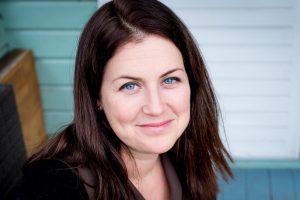 This guest post was written by the lovely Claire Winter, has been a content creator, journalist, and copywriter for twenty years. Claire is passionate about helping business owners get rid of their writing blocks with 1:1 training or online courses. She currently writes for all 38 Families magazines that cover the UK, which reach 4 million parents a year. Her latest writing course Selling with Stories – Creating Content that Converts launches in January 2019.
Mum's Back provide hamper gifts for mums focussing on the yummy stuff denied in pregnancy. £1 from every package sold goes to perinatal mental health charity PANDAS Foundation.